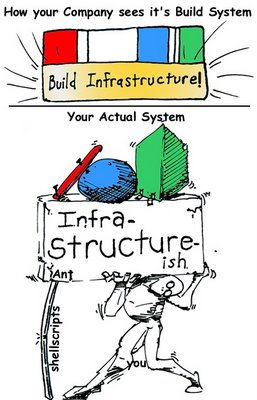 The care and feeding of software engineers (or, why engineers are grumpy) : That's really what drives software engineers more than anything else: the idea that people we don't even know will be affected by our work.
Top 10 Things Every Software Engineer Should Know:
1) Fundamentals of Emotional Intelligence
2) Understand the Business of your Customer
3) Minimum One Programming Language for each Mainstream Development Paradigm
4) Know your Tools
5) Standard Data Structures, Algorithms and Big-O-Notation
6) Don't Trust Code without Adequate Test
7) Basics of Project Management, Lean Management and Agile Concepts
8) Key Metrics of Software Development
9) The Root Cause of the Last Defect
10) Understand the Infrastructure
OrmHate
: if you're going to dump on something in the way many people do about ORMs, you have to state the alternative. What do you do instead of an ORM?
No DB
: The database is just a detail that you don't need to figure out right away.