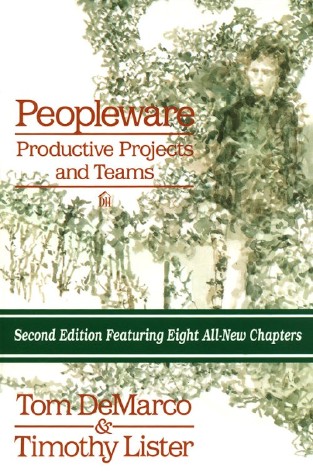 J'ai enfin lu ce grand classique, ce n'est pas un hazard si sur Amazon PeopleWare est vendu avec The mythical man-month. Les deux sont des lectures impératives pour les chefs de projets et le management en général.
Quelques extraits des passages qui ont le plus retenu mon attention.
"When you automate a previously all-human system, it becomes entirely deterministic. The new system is capable of making only those responses planned explicitly by the builders."
Pour moi ça résume bien l'un des principaux problèmes de la relation MOA/MOE. La MOA exprime le besoin des utilisateurs, qui fonctionnent de manière non déterministe, tout n'est pas prévu à l'avance, il y a beaucoup d'implicite. La MOE doit traduire ce besoin en programme informatique, un monde exclusivement déterministe, où l'implicite n'existe pas, tout doit y être explicite.
A propos de CMM (l'ancêtre de CMMI)
"The projects most worth doing are the ones that will move you DOWN one full level on your process scale."

"Process isn't worth a rip unless it's applied to projects that are worth doing"
Je n'ais jamais été très convaincu par l'approche CMMI, maintenant je sais pourquoi.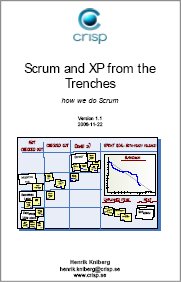 Dans la foulé de Peopleware j'ai lu Scrum and XP from the Trenches un retour d'expérience de Henrik Kniberg sur les méthodes agiles. En le lisant j'ai tout simplement eu le sentiment que Scrum était l'implémentation des théories exposées dans Peopleware. Si vous ne devez lire qu'un seul document cette année, c'est celui-ci.